Authentic Guipuzcoan cider house without leaving Donostia
Enjoy an authentic cider house
Just 300 metres from the Alto de Miracruz - in the Intxaurrondo neighbourhood - we offer traditional cider house menus all year round, as well as a wide variety of other dishes. Our speciality is the grilled T-bone steak, with a magnificent taste and cut, prepared on the grill in our open-view kitchen.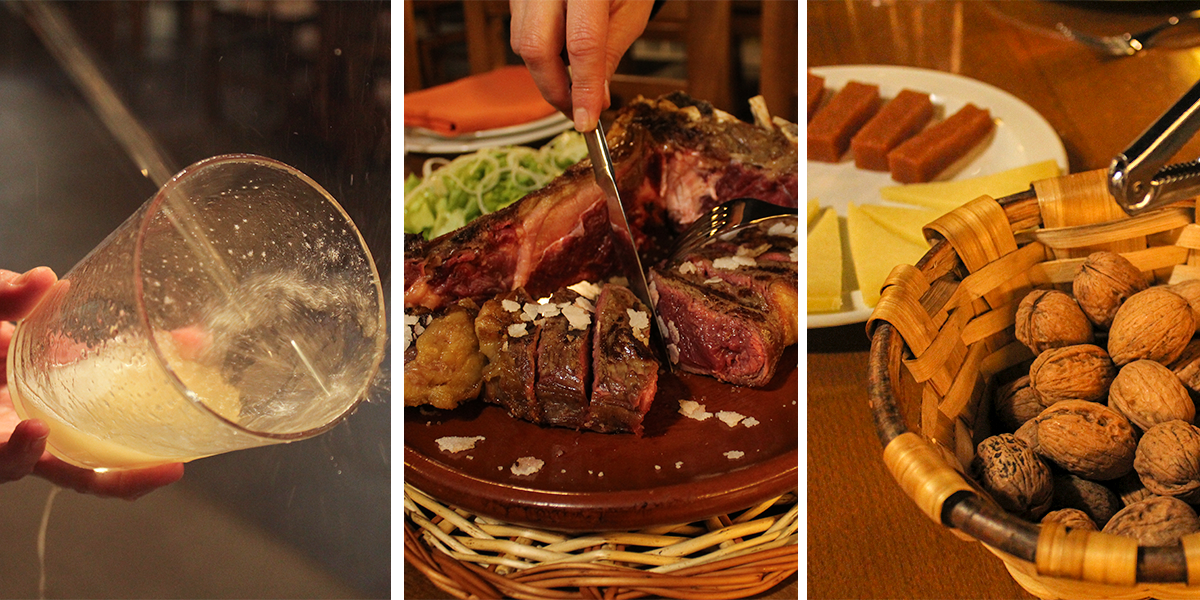 At Intxaurrondo cider house we have a large dining room for around 120 diners where you can organise all kinds of celebrations and events. We also offer the possibility of special menus, apart from our cider house menu and our complete menu.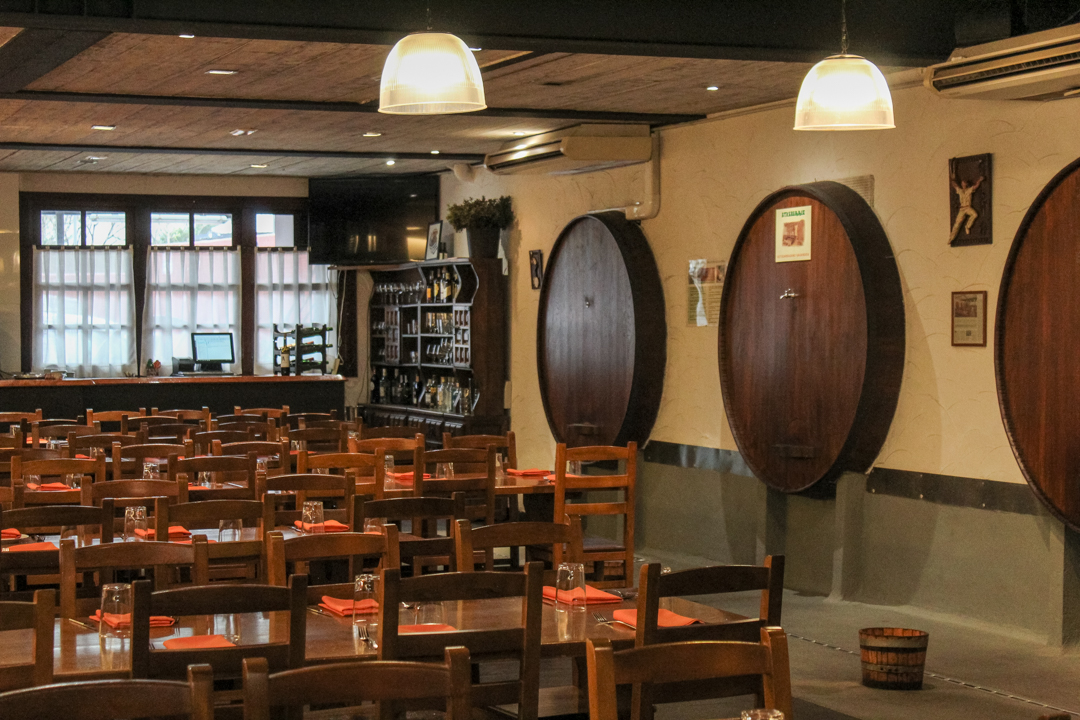 Don't know where to organise
your event?
At Sidrería Intxaurrondo we can host your event, meeting or any type of group meal. Write to us and tell us what you need and we will help you as soon as possible.